Headshots and Business Portraits should tell the story that you are wanting to convey through your eyes, facial expressions and body language. Very subtle changes with each one of these can convey a completely different message to your viewer that may go unnoticed to the logical brain but will register deeply with the subconscious brain and trigger an emotional response. The environment of the subject and their surroundings and can also be very suggestive in the message you are trying to convey and have an intended or, unintended impact through the subconscious mind of the viewer. Everything from subtle nuances of body language to the effects of color harmony and psychology can have an impact. When composing an image a Creative Director or Photographer must consider and be aware of every little detail if they wish to be intentional in the story the are wanting to convey to their potential viewer.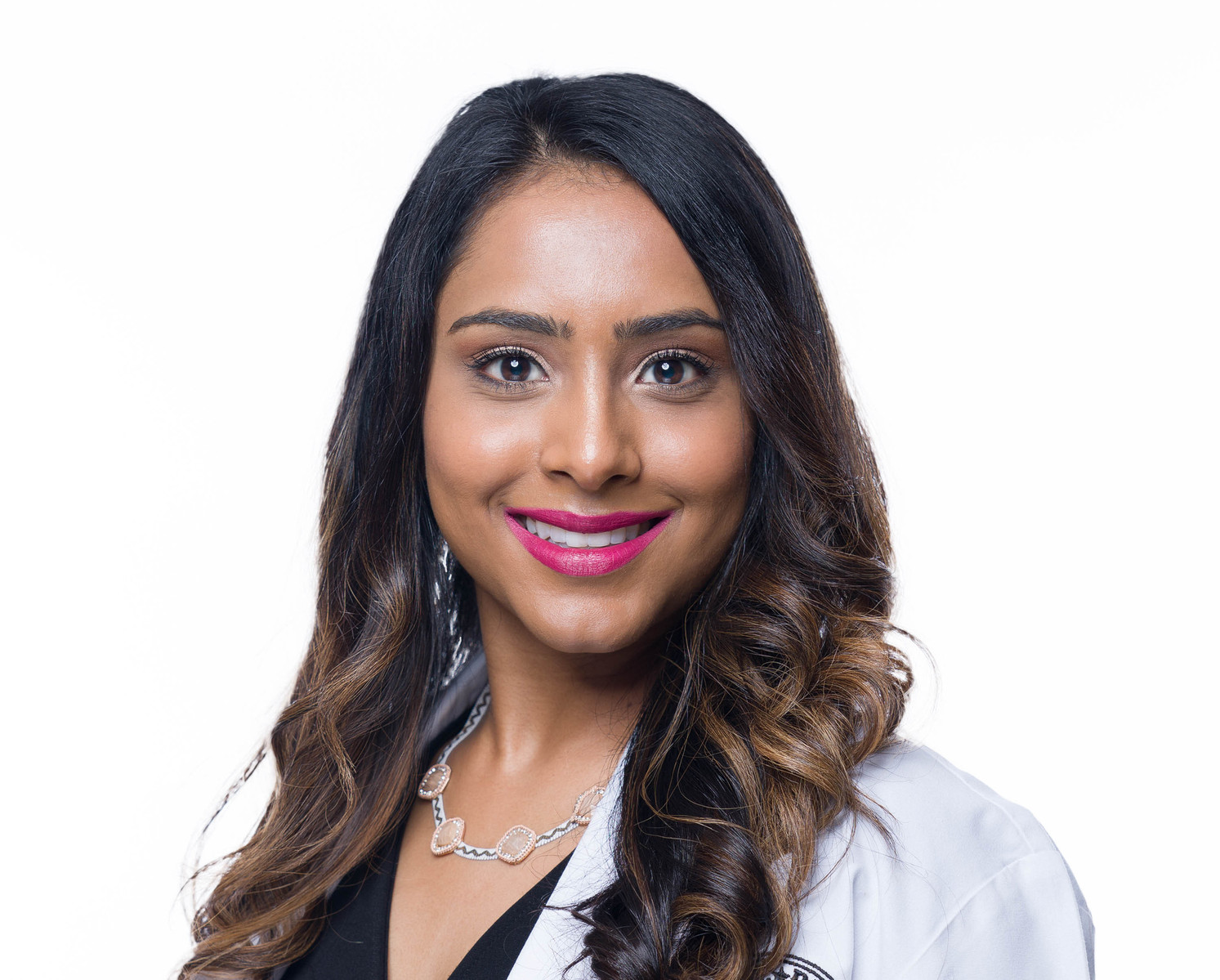 Environmental Headshots sit somewhere between the purposely posed shots of a studio headshot and candid shots, which capture people almost incidentally as they go about their daily lives such as you see in Lifestyle Photography. If you look at the picture above you can see that the picture is obviously posed and aware of the camera. It has a very modern look with a true white background and flattering lighting that is a typical lighting set-up for females (yes, lighting for males and females is different). This photo was taken in our studio in the Las Colinas area of Irving, Texas at DFW Pro Photo Studio for Dentist Deepa Patel of Depot Dental. She has a very pleasant and welcoming look on her face, a genuine smile, her eyes light up and the overall image gives a very pleasant and welcoming feeling with her body language and facial expressions. Meanwhile, the solid and simple true-white background has a very polished and professional presentation conveying professional confidence. "But wait, there's more!" If you click on the link to the site you will notice that the background has been changed in the image to match the background of the other images on their site. Having the solid color background can make doing this much easier for future uses. Something to also consider when picking what you would like to do with your headshots.
Now let's compare and contrast to this following image. This would be considered an Environmental Headshot. This shoot was set up by Amber Fernandez  of Chicago Title – Hesse Group for one of her Realtor clients Tatiana Mendozaof Mersaes Real Estate of the Dallas area. Amber likes to take good care of her clients and spoil them. On to the point though, she wanted something for Tatiana that conveyed her warmth and sweet personality. Tatiana also loves Starbucks. Notice the cup? That was intentional and what we mean by noticing details. We are telling a part of her story with this image. She is also seated and we are engaged in conversation as the shoot is going on. Having her talk about what she does, who she is and what she loves helps her light-up from the inside and that shows through her eyes and beautiful smile. Another factor that may not be obvious, is the lighting. You probably thought it was natural lighting since it is outside but, it was actually lit using a professional strobe and soft box light modifier to give the image a clean, polished and professional look. The overall look of the image is casual and engaging as well as inviting. Makes you want to sit down and join the conversation, doesn't it. 
Now, you may be thinking that if you work in an office that you have to have the standard or traditional type of headshots for your staff but, nothing could be further from the truth. These images (above) are from a shoot I did for 18 beautiful people of the Las Colinas Federal Credit Union for their branch staff at their Valley Ranch Location in Irving, Texas. Their CEO wanted something with a beautiful background that was outside and he really liked the canal area located on a walkway path close behind their branch location in Valley Ranch. Once again, you may be thinking this is natural lighting but, it is not. Lighting  is one of the trickiest areas of photography. The brighter the light is outside the more more powerful the strobe needs to be to overpower the sun. Otherwise you get very harsh light on the subject and harsh shadows leaving you with very unprofessional looking images. This light also has to be balanced with the ambient light of the environment. If this is done incorrectly the background is either too light or too dark and you know immediately that it does not look right or natural. As you can see in these images both the subjects and the backgrounds are properly exposed and the subjects still separate and "Pop" from the background. They look great and there is consistency across all of the images. This is another design principal that is important in your overall presentation on your website when you want to convey a sense of professionalism. Every detail matters, no matter how small you think it may be!
It really pays to invest time into what you are wanting to accomplish in your images and then to hire a professional that can help guide you through that process and who has the expertise to make your vision a reality. In today's world of social media, Content and Engagement is an important and on-going process. We engage with our potential clients and customers often times through a social media platform or company website before we ever meet them in person. Your images and the story that they tell can be the difference between success and failure. I know that sounds a little dramatic but, if you really think about yourself and your own buying habits and decision making processes you will realize that is the case. As the saying goes, "Image is everything!" That statement has never been more true than it is in today's world. 
ABOUT THE AUTHOR:
Rick Porier is a Dallas Photographer and the Owner and Lead Photographer of Rick Porier Photography, corp and DFW Pro Photo Studios located in the Las Colinas area of Irving, TX next to the Mandalay Canal. He learned photography at a very early age from his father, who was also a working professional photographer in the Dallas area. He furthered his skills at the Art Institute of Dallas and continues to learn and evolve every day, following his passion for photography and the art of advanced editing.